Nationwide network of coordinated field trials in Germany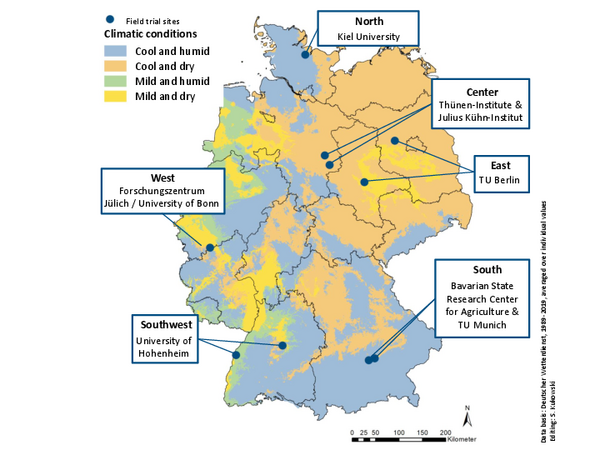 A total of 10 replicated plot trials are being conducted in 6 regions in Germany to quantify NH3 emissions from the use of the main NH3-forming synthetic nitrogen fertilizers and to evaluate options for emission reduction.
The nationwide experimental sites cover different soil types as well as site-specific, typical fertilization dates of winter wheat cultivation. The field studies will run for 3 years.